Portland Commodore Users Group Meeting
One of the things we'll do this meeting is explore a Commodore 16 computer.
Vol. 3, No. 2: February, 2012 Meeting
Meeting Time & Location
Thursday, February 9, 2012, at 6:00 p.m. (can arrive at 5:00 pm)
Unable to Attend in Person?
No worries. Join us virtually.
Come chat with us using your RR-NET or Comet64 (or use either in VICE).
We'll be chatting with you live from the meeting.
Interact with others Commodore enthusiasts around the world.
Play online games with others
Find us in the c64 chat room
Feature - The Commodore 16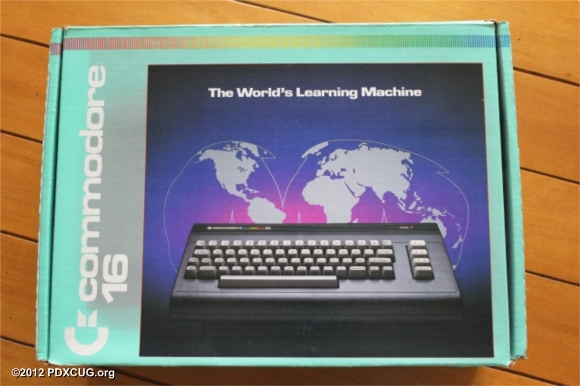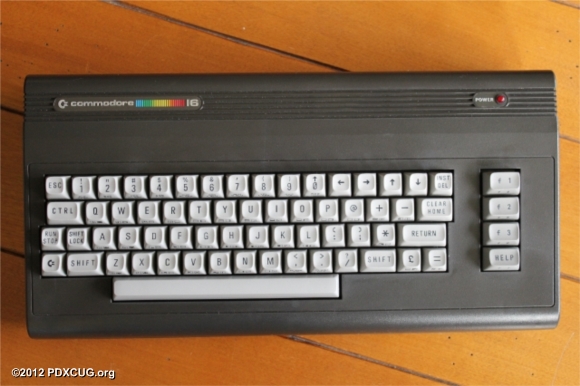 Agenda
Feature: Commodore 16
Demo: C64List 3.0
Demo: TBA
Tinker Time: Time for YOUR projects
Music Time: We'll have some software to make and play cool music
Gaming Time - Countdown to Shutdown: Prevent meltdown at the nuclear facility
Show & Tell - Bring your cool Commodore items
As usual, we'll have plenty of time for these other activities:
Gaming Time
Show & Tell: Bring anything you'd like to show off
Tinker Time

Soldering
Hacking
Coding
Repair
Cleaning of equipment
What you can bring
Show & Tell items - have something neat to show everyone?
Equipment that you want to diagnose, fix, or just show off
Cool Commodore gear or software to share
Your significant other - plenty for all to do and enjoy
See you there!
Leave a Comment
You must be signed-in to post comments.
Responses